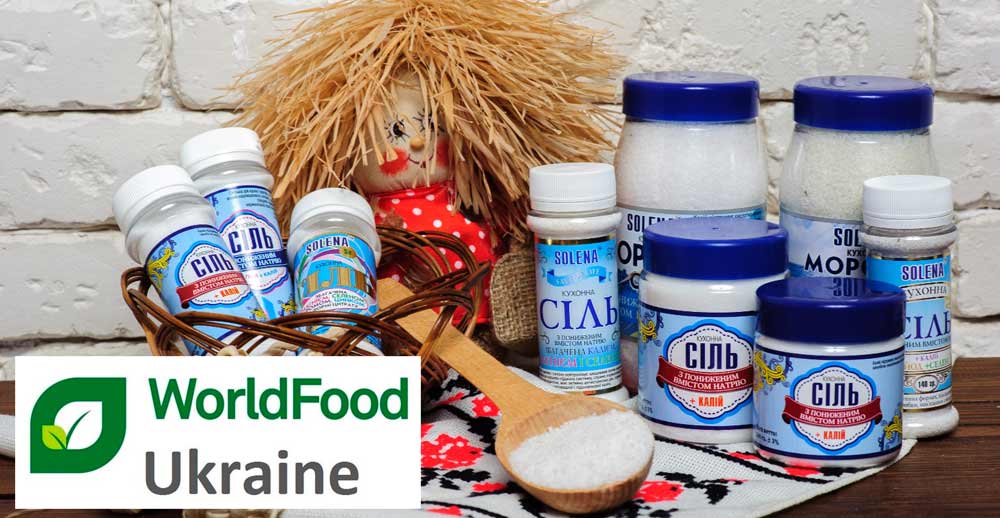 Last year the exhibition WorldFood Ukraine visited 6510 experts from 13 countries, were presented and innovative salt health SOLENA (CP "VEND"). This year the all-Ukrainian exhibition WorldFood Ukraine 2016 held on October 26-28 with the participation of our salt for a healthy lifestyle.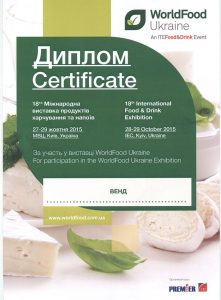 In developed countries, with salt Potassium и пониженным количеством натрия имеет множество производителей и стремительно вытесняет обычную. На нашем рынке этот продукт уникален, а цена отечественной чудо-соли SOLENA в разы ниже импортных аналогов. Вместе с тем, солевые смеси SOLENA являются новинкой в ​​области здорового питания, потому что содержат макро- и микроэлементы в соединениях, биодоступных для человеческого организма в цитратной форме.
Использование SOLENA вместо обычной соли позволяет улучшить работу сердца, нервной и мышечной систем, вывести избыток жидкости из организма, нормализовать общее физическое состояние, повысить жизненный тонус и работоспособность. Наши солевые смеси способствуют профилактике сердечно-сосудистых заболеваний, Hypertension, заболеваний щитовидной железы, а также рекомендуются лицам, контролирующим уровень сахара в крови.
Ждём вас на выставке WorldFood Ukraine 2016 в Киеве – МВЦ, Броварской проспект, 15, с 26 по 28 октября 2016.
Sincerely, Director of company "VEND" Alexander Romanenko.
---
Reduce the intake of sodium salt to normal and reduce potassium deficiency in the diet will help salt SOLENA low in sodium (70% sodium salt, 30% potassium salt). Click to see where to buy salt SOLENA.