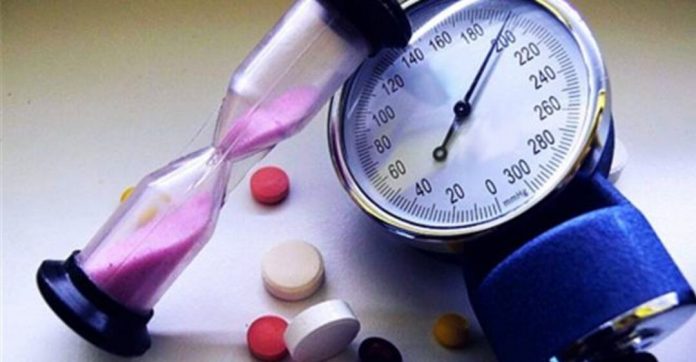 Despite the danger of a pandemic caused by the coVID-19 coronavirus, deaths from cardiovascular diseases remain catastrophic in Ukraine. Such data shows statistics of the State Statistics Committee of Ukraine.
Daily Mortality Graph
Based on the data of the State Statistics Committee of Ukraine, the picture of the causes of daily mortality of the population is shown in the chart.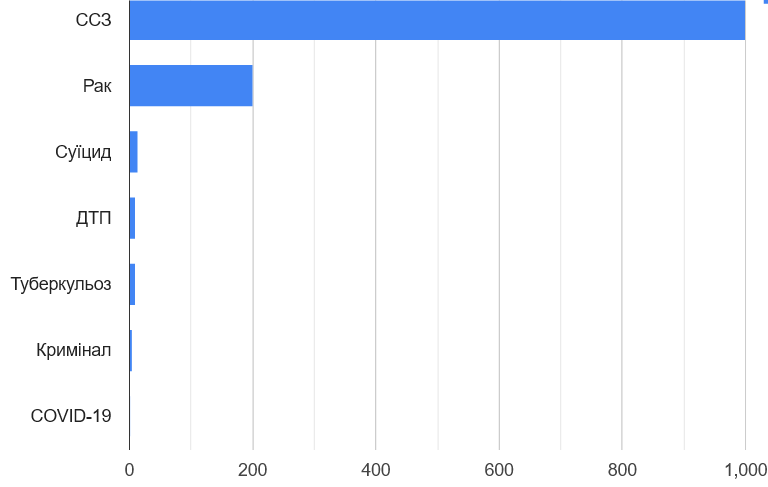 Between March 13 and April 28, 2020 (46 days) in Ukraine, 239 deaths from COVID-19 were registered. That is, on average, about 5 people died of coronavirus.
At the same time, about 1000 Ukrainians die every day from cardiovascular diseases. As the statistics of the State Statistics Committee show - 68,548 deaths from the GCC were registered for the period January-February 2020.
Also cancer makes Ukraine lose on average every day 200 citizens.
Tuberculosis – 10 people a day.
Daily 11 people Die in an accident, 14 life-ending SuicideMore 4 victims of Murders.
WHO clarifies
World Health Organization links high mortality from cardiovascular disease with excessive sodium salt intake with food. There is a link between increased sodium intake and hypertension, as well as an increased risk of cardiovascular disease and stroke.
WHO is working to reduce the level of sodium salt intake by States, explaining that the main benefit is a corresponding reduction in high blood pressure. WHO also recommends eating more foods Potassium, potassium contributes to normalization blood pressure.
Reducing salt intake is recognized by WHO as one of the most cost-effective measures that countries can use to improve public health outcomes.
One of WHO's global goals for WHO member states is to reduce salt intake by 30% by 2025.
Use "proper" salt with potassium
The use of sodium-reduced SOLENA salt (30% potassium salt in the composition) helps to implement WHO recommendations. Salts like SOLENA have been sold in Europe for about half a century and are used in healthy eating.
Salt SOLENA promotes the normalization of sodium and potassium in the diet, complements it with deficient micronutrients, which is necessary for a healthy lifestyle and the preservation of immunity.
Thanks to SOLENA salt, thousands of Ukrainians can protect themselves from cardiovascular disease and be healthy, replacing the usual salt with salt with reduced sodium SOLENA. After all, every Ukrainian on average eats with food for a day more than 10 grams of salt, which exceeds the healthy norm two to four times and is one of the causes of cardiovascular diseases.
Thanks to the use of such salt and products with reduced sodium salt content, the Finns reduced the mortality rate from gCC to 10 times - see the story "TSN" in detail.
---
Reduce the intake of sodium salt to normal and reduce potassium deficiency in the diet will help salt SOLENA low in sodium (70% sodium salt, 30% potassium salt). Click to see where to buy salt SOLENA.